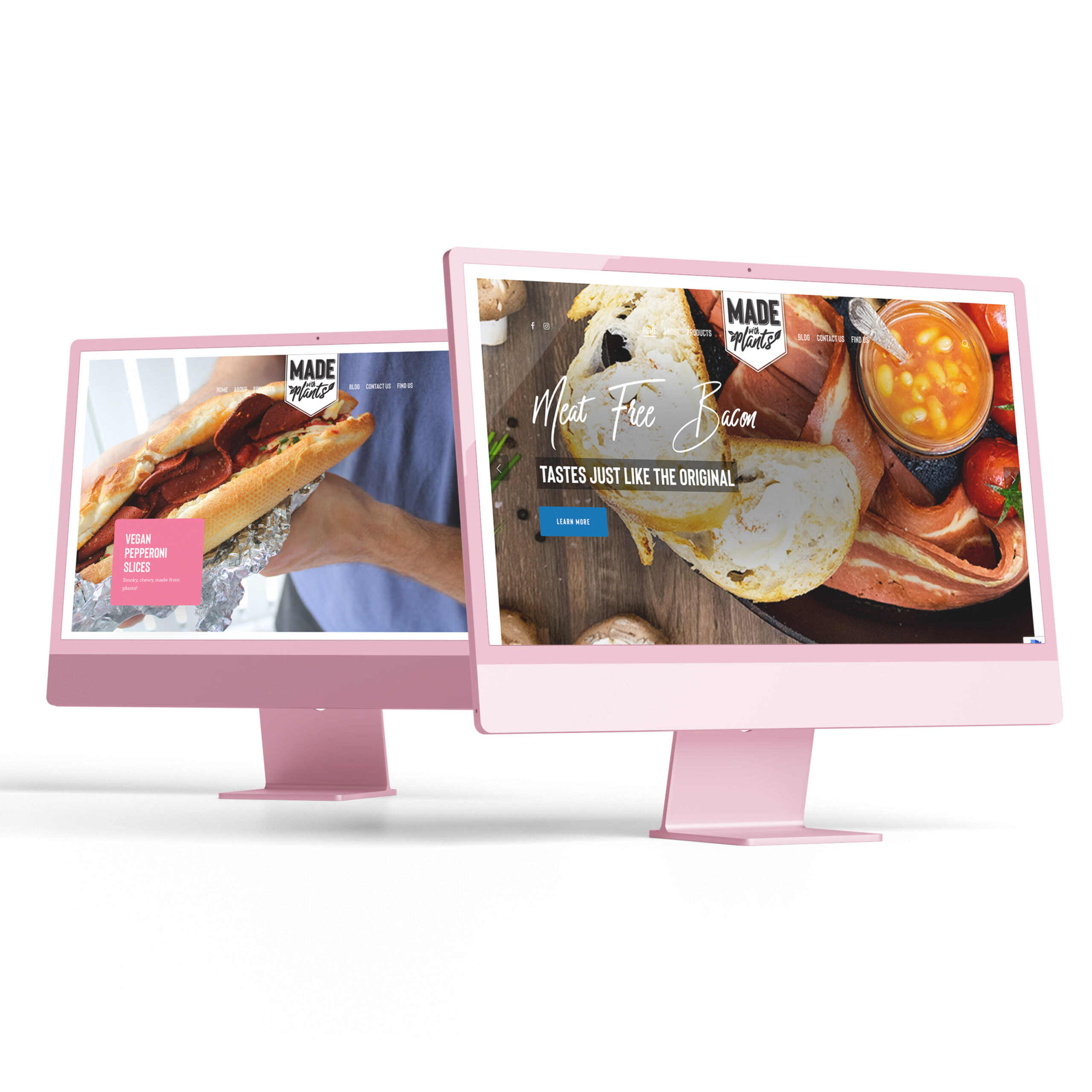 Website design and development for Made With Plants
In the culinary world, the rise of plant-based delicacies is more than just a trend—it's a movement. Made With Plants is a testament to this, offering a delightful array of dishes that are delicious and kind to our planet.
Our collaboration with Made With Plants was a delightful journey into the world of plant-based cuisine. They had a clear vision: to showcase their sumptuous offerings in a digital space that resonates with their brand's ethos. And we were more than ready to bring this vision to life.
We designed and developed a website that's as vibrant and fresh as the dishes Made With Plants offers. With lively visuals, intuitive navigation, and a seamless user experience, we've ensured that visitors can easily explore their diverse range of products, discover recipes, and immerse themselves in the plant-based culinary journey.
Beyond aesthetics, the website is also built for performance. Whether it's loading times, mobile responsiveness, or user-centric features, every element has been optimized to ensure a delightful browsing experience.
Our work with Made With Plants is a true reflection of our commitment to creating digital platforms that look good and tell a story. Together, we're inviting users to discover the joy of meals made with love, care, and plants.