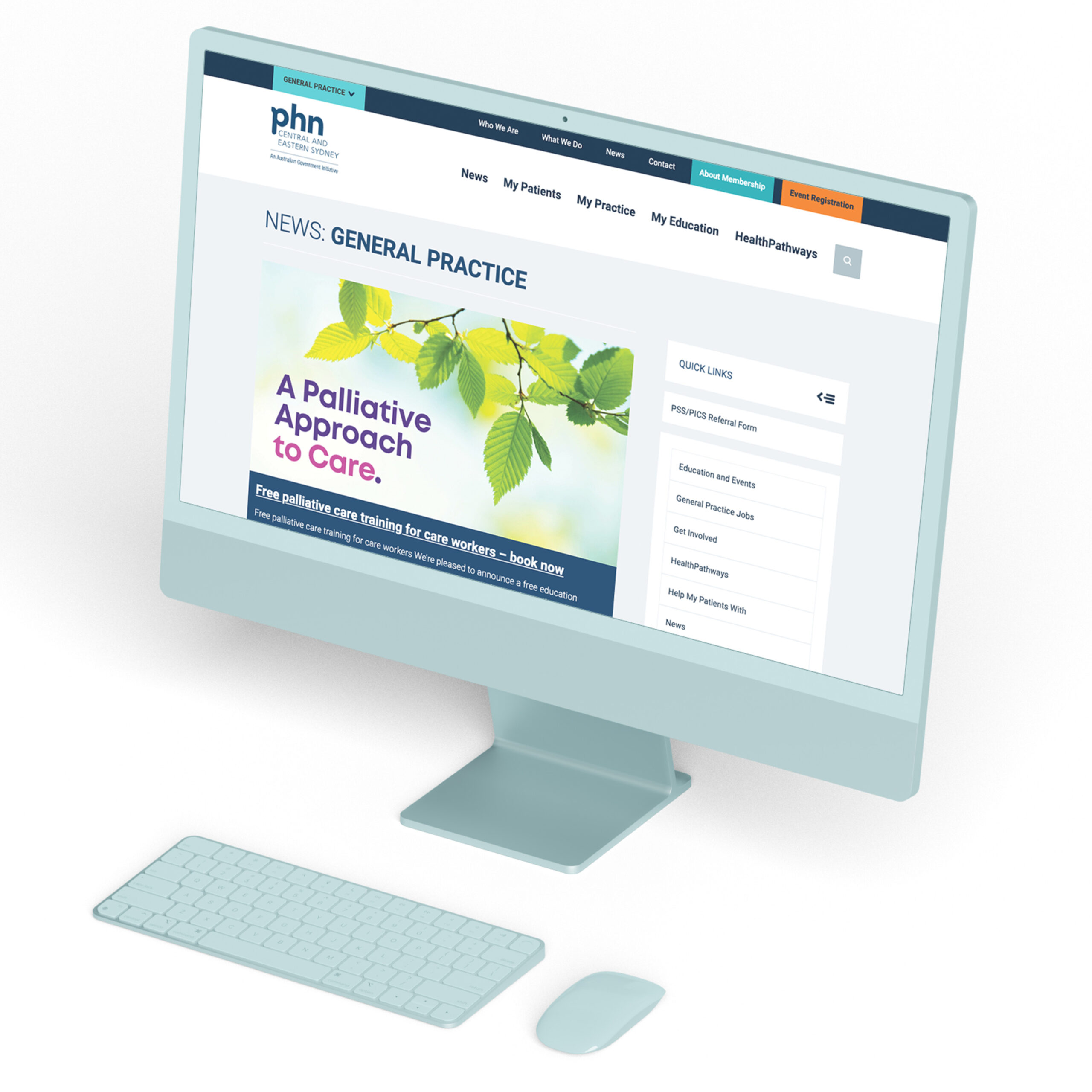 Customer experience work for Central Eastern Sydney Primary Health Network
Central and Eastern Sydney PHN (CESPHN) has a central role in supporting health services, catering to the diverse needs of communities in Sydney. Their mission is to bridge the gap between primary and tertiary healthcare, ensuring seamless and efficient healthcare journeys for all residents.
Our collaboration with CESPHN was both challenging and rewarding. Tasked with capturing the essence of their multifaceted operations, we embarked on a comprehensive journey to enhance their digital presence and user experience.
We designed and developed a website that is informative and user-centric. From healthcare providers seeking resources to community members looking for local services, the website caters to a diverse audience. Through intuitive navigation, a clean design, and streamlined user pathways, we've made it easier than ever for visitors to access the information and resources they need.
Beyond the website, our engagement also focused on optimizing the overall customer experience. By understanding the unique needs of CESPHN's audience, we implemented strategies and features that elevate the user journey, ensuring that every interaction is meaningful and efficient.
Our partnership with CESPHN is a testament to our dedication to creating digital platforms that truly serve their communities. Together, we're enhancing healthcare experiences in Central and Eastern Sydney.